Proof-of-Concept-Idea: "IOTA-GlobalKey"
Proof-of-Concept-Idea: "IOTA-GlobalKey"
Hey guys,
I thought I could come up with a small idea of a proof of concept.
It is worth mentioning that we have an interesting use-case-contest running on Reddit.
It would be great to see more people in there!
To give you an idea of what the proposals could look like, I thought about a PoC and wrote it down. "IOTA GlobalKey"
---
Idea
GlobalKey is an unproved Proof of Concept for a global locking system, that relies on the advantages of the tangle in hindsight of speed, tamperproof hash-algorithms, synchronicity and availability through decentralization.
A system where every door can be connected to a tangle-attached electronic keylock.
Instead of a traditional key lock, an RFID (Radio-Frequency IDentification) receiver is integrated so that RFID emitter can deliver data.
The user of the door can carry a device or an RFID-chip/tag in/on his body to send the necessary seed for the door.
---
Purpose/Problem
IOTA-GlobalKey could be the first decentralized synchronized peer-to-peer based system that enables companies or groups of people access to doors correspondent to their status/rank/belonging, comparable to Slockit, but using a different field of application.
Either military ranks or employees of big corporate structures or even families can use the advantages of the incredibly fast tangle, that delivers a unique seed to the appropriate wallet, for their doors.
People can enter everywhere, and if they are expected, doors can be adjusted to their seed.
If they are not expected, they cannot enter because the seed would have been changed.
Additionally, one could rotate the necessary Seeds, to adapt to shifts and the employees working at that exact time.
---
Who benefits
This technology solves a few security problems such as a centralized system, abuse of power, unauthorized access, hack-proof, tamperproof solutions and therefore creates an easy to install, cheap, maximum security system that cannot be hacked.
---
Why IOTA
The usage of IOTA for this PoC is indispensable because we need a system that can rely on scalability, speed, future equipped features (quantum proof) such as only the tangle inherits. Therefore no other existing Blockchain-solution could deliver these perks.
---
How to make it real
This Python-based system could be realized with a Rasp. Pi that is equipped with an equivalent number of wallets or seeds to users that are about to use the doors.
The Pi could activate an electronic motor if the seed is correct and push or pull a metal lock.
The opening/closing mechanism could therefore only be opened if the expected seed would fit.
The data of used seeds could be saved in protocols to assign identities with seeds, times, names, if necessary.
Needed is only a Raspberry Pi, a wallet, an RFID receiver, an RFID transmitter, Python, a relatively advanced stage of the tangle-topology to enable speed for the opening procedure.
---
If this system isn't set up within 12 months, I do it myself 😛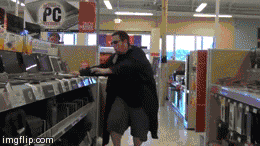 Happy experimenting, and take a look at our Reddit contest!
Limo